In the Market vs. On the Market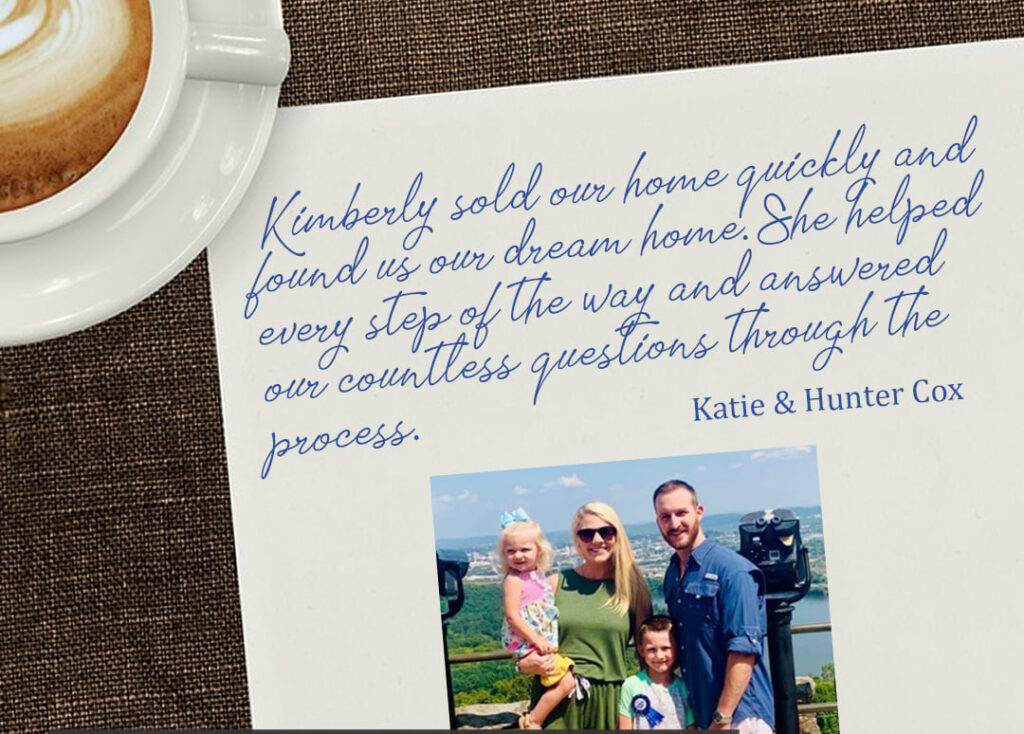 Putting a sign in the yard, adding the property to MLS, and adding some pictures to social media is pretty standard fare when it comes to listing your house for sale. However, it is my goal as your Marketing Agent to put your house in the market.
I'm going to consider your unique situation when it comes to selling your home, and create an approach to marketing your home that is tailored to your needs.
Not only is it important to me to sell your house and maximize your profits, I also want to make this an enjoyable experience for you. I will do everything I can to help you with the process from start to finish. 
Getting Your Home in the Market
STEP 1: First Look & Considering the Competition
On my first visit to your home, I'll mainly be looking at the property and getting to know your unique selling position. I'll come with some comparable listings, give you an idea on the health of the market, provide some ideas for you in terms of pricing based on your goals, and advice on possible changes that need to be made to the interior and exterior of the home.   Although the decision is ultimately yours. 
STEP 2: Photo Shoot Day
We will take some professional photos of your house, and depending on the style and layout, we may do a drone/camera video of the inside or outside as well.  Having your home staged well for the photos can make a huge difference in how quickly the home sells, as most people look at photos online before choosing to look at a property. This is how we introduce your property to the world!
STEP 3: In the Market!
Once we have a signed the representation agreement, have settled on price and have taken photos and measurements, it's time to officially get your home in the market!  With permission, I will place a sign in your yard, make your listing live in our online MLS system, do an e-mail blast to 500+ REALTORS® letting them know your home is in the market, and promote your home online through co-operative company listings.
Moving forward, there are several things I can do to promote your home, including but not limited to: social media posts, videos online, mailers, open houses, and REALTOR® luncheons.
While your home is in the market, it is my job to protect your interests and respect your wishes when it comes to selling your home.  I'll present any offers I receive to you promptly, provide updated market information for pricing changes, and make sure the selling of your home goes smoothly.
Styled, Staged & Sold Home Staging
If you are ready to get your home in the market, one of the first things to tackle is getting your home ready for showings.
When staging your home, your ultimate goal is to make it as welcoming and desirable as possible.  In order to do this, you want to present your home in a way people can envision it as their own.  
Curb Appeal
First impressions are everything!  If the outside looks unkempt due to poor landscaping or full gutters, peeling paint or dirty fixtures, potential buyers may not even come in.
Make sure the first impressions of your house – curb appeal, front door area – are good ones. Take down personal items like sports gear, trikes, and toys and get rid of unnecessary items to make the home look well cared for and clean.
First impressions inside the home are just as important.  Touching up paint, fixing squeaky doors and patching any holes or cracks can help a home appear well-maintained and in move-in ready condition. You need to go over the home with your trusted Realtor® to make sure your home is going to show well.
Remove clutter
Remove any unnecessary items, especially around the entrance of the home and doors of rooms.  Take extra kitchen appliances off the counters, and put away any personal items in the bathrooms.  Keep some boxes around to store clutter for quick home showings. Take unsavory items out of bathrooms – plungers, extra toilet paper, toothbrushes, etc.
If possible, remove any unnecessary pieces of furniture or over-sized toys in order to make the rooms look larger. Open the blinds and pull back the curtains to let in natural light. Make sure all light fixtures have working bulbs – otherwise potential buyers may think there is an issue with the fixture. It's little things that you may overlook in your daily living that potential buyers will notice and I am here to help!
Make it smell nice and fresh
Scent can be a huge deal for people, and the wrong smell can turn people away from your home immediately.  Make sure the trash and litter boxes are out of the house, your garbage disposal and sink are clear, your carpets are clean, and you haven't been cooking any overly fragrant foods.  Also, fresh baked cookies, popcorn, brewed coffee, or candles in the scent of baked goods give off familiar, comforting fragrances. (Do not leave burning candles out for showings. It's a fire hazard!)
Add some inviting decor
Taking advantage of mirrors can make rooms look larger, especially when placed opposite windows.  Using different textures can make a space feel cozier, so feel free to add some textured throw pillows or fur throws to a sofa.
Fresh flowers, cozy blankets, throw pillows, and neutral colors welcome potential home buyers. You don't have to lose your personality in the process of selling your home, you just need to take other people's taste and preferences into consideration.