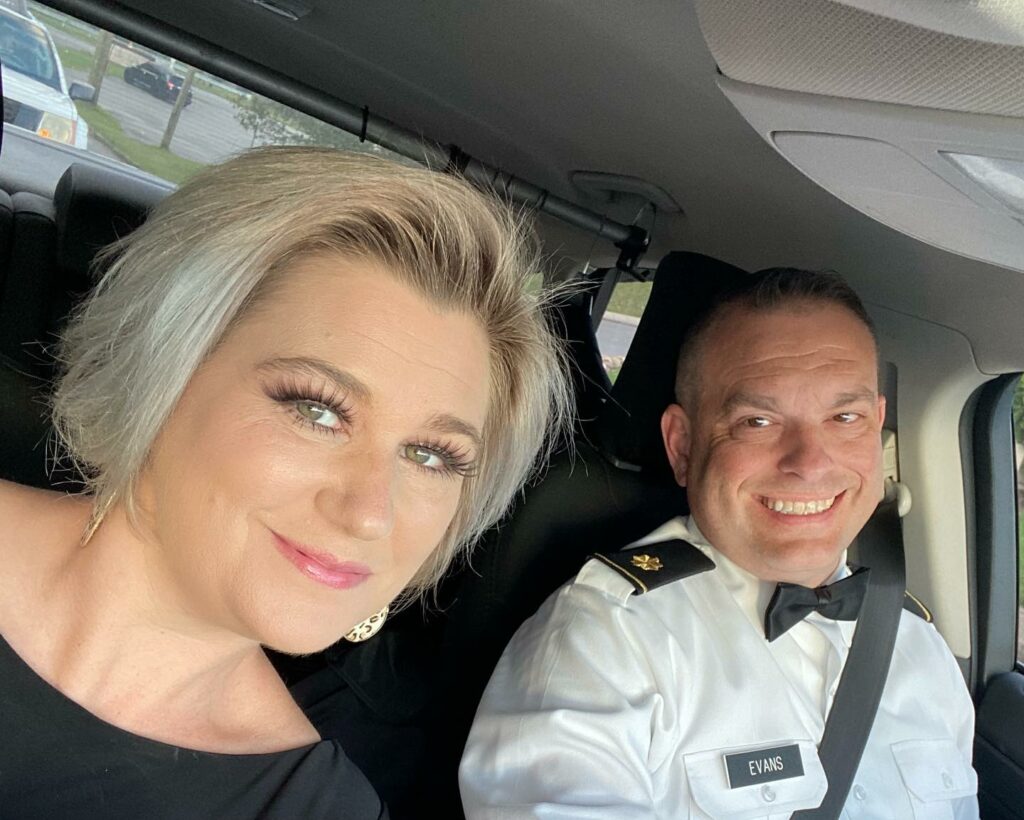 As a Military Spouse of 13 years, I can relate to moving to a new city where you don't know anyone. My husband is active duty National Guard, and we have had to PCS several times. When we made our move to Cookeville, our Realtor® was a military spouse, and she was able to help me greatly with the move. Not only did she have the resources needed to move through the process efficiently, she also helped me get acquainted with the area and helped me find things like doctors and childcare. I saw firsthand the benefits of working with a Military Spouse, and now have a passion for helping anyone relocating to this area get comfortable and learn the ins and outs.
In addition to having a passion for working with military families, I've also obtained my Military Relocation Professional Certification from the National Association of Realtors. This means I have additional training in VA financing, the military relocation process, and access to exclusive marketing tools and resources. You can also find me on goMillie.com a site specifically for Military members needing to PCS.
Military Moves – Tips & Tricks
STEP 1: Get organized
First things first, come up with a way you want to keep up with all the details of your move and get organized from the beginning.  Some people opt for a binder that houses a calendar for the move and important documents, while others go for online timelines such as this "Plan my Move" tool.
However you decide to keep up with everything, make sure that you list out all the steps to be taken and keep deadlines for things to be accomplished.
STEP 2: Tell Your Kids
Staying enthusiastic and keeping communication open about the move can help children to better accept the idea of moving.  Tips such as allowing them to tour their new school ahead of time or getting them involved in clubs and activities they were interested in your prior location can help make kids feel more comfortable.  Taking advantage of Family Readiness Systems makes moves easier, due to the large network of programs and services it offers.
STEP 3: Sort & Tidy
Now is the time to get rid of anything that you no longer use or your family has outgrown.  You don't want to move around unnecessary items during a move, and this is the perfect opportunity to get rid of unused items. (Don't forget to remove your trash – they WILL pack it)
STEP 4: Take Inventory
Once you've sorted, you'll need to create an inventory list of everything that is going with you. You'll need this for the move, as well as for insurance purposes during the move.
STEP 5: Keep the Important Stuff on You
Make sure that you keep vital documents and medicines with you during the process of the move – you don't want things like IDs, driver's licenses, Social Security cards, passports, or school/employment records to be packed up somewhere difficult to get to.  You also want to make sure you keep any precious or irreplaceable items with you. Check with your movers and see what they are and are not allowed to move, you may have to personally relocate some things.
STEP 6: PPM (DITY) or HHG Move
A Household Goods "HHG" move is a move completed by a government-furnished moving company, also called a Transportation Service Provider (TSP). During a HHG move, your transporter is responsible for packing all of your belongings and transporting them to your new location.
The Personally Procured Move (also known as the Do-It-Yourself (DITY) move) allows you to be reimbursed by the government for moving your belongings yourself. In the PPM Program, you receive a government payment of 95 percent of what it would cost the government to move you. In addition, you receive the standard travel allowances for you and your family.
They both have advantages and disadvantages, so make sure you do your research before making a decision.
Resources For Military Families
Lenders
Pentagon Federal Credit Union (PenFed)
PenFed has VA Loans available, as well as a wealth of resources on eligibility, mortgage calculators, and an option to get prequalified online.  For more information, visit their website here.
Navy Federal Credit Union
Navy Federal Credit Union offers a variety of financial services to armed forces, National Guard, and veterans, including but not limited to VA loans, credit cards, and equity loans.  To see a feel list of their services and resources, visit their website here.
Veterans United
Veterans United is one of the top VA loan providers in the country and has excellent reviews for their customer service and helpful resources.  Visit their website for more information here.
Resources
Millie
Millie is an excellent online resource created for and by military families to help make PCS go more smoothly.  Millie allows you to connect with agents who are military spouses or have served in the forces themselves, as well as to connect with "scouts" in your new location who can help make your move easier by assisting with the details.  Millie also educates on current laws and offers important information for military families.  For more information, visit the website here.
Military OneSource
Military OneSource offers pertinent information for military families on topics ranging from family and relationships to moving and housing to education and employment.  To browse through some of Military OneSource's educational content, visit the website here.
U.S. Department of Veterans Affairs
Get in-depth information about all of your VA benefits here.
Military.com
One of the leading websites for military members, veterans, and their families. We provide daily defense news, benefits information, veteran employment resources, spouse and family resources, and tools to support our audience throughout the life cycle of their military service and post-service life.